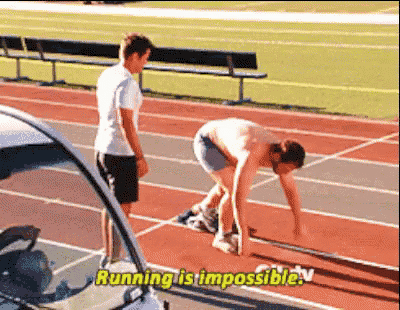 Today for my 1 year postiversary, we celebrated in style with a couple rounds of 173 reps – the number of posts I joined in the past year.
Warm Up: SSH, Imp Walkers, DD/LoR/LL/RoL/RR
The Thang:
Starting at the bottom of the Hill of Stolen Souls we proceeded with a clockwise mosey around campus – we bear crawled at talledega speedway – moseyed to the baptizer with a sprint halfway up and a bernie sanders on the second half – moseyed to the entrance with a speed bump to speed bump karaoke – and finally moseyed back down to our starting position.
20 – Gas Pumps
20 – Big Boys
20 – LBCs
20 – Merkins
20 – Sumo Squats
20 – Coupon Curls
20 – Bent Over Rows
20 – Nino's little teapot (10 per side)
13 – Kraken Burpees
Totaling 173
After completing the 173 above, we did the run above around campus and repeated.
We all completed two full laps (Catfish completed 3)
All in all a tough ole' thang – ended with 9 minutes of around the circle Mary.
HIMs in attendance:
Jewel
Minnow
Edward Scissorhands
Catfish
Diane Dukes
Wide Right
Worm
Uncle Rico
Mountain Momma
Subprime
Wet Bandit
NattyLite (Q)
Always a pleasure to lead – appreciate those who joined the 1 year postiversary! Looking forward to exceeding 173 in year 2.
Cheers ~ NattyLite