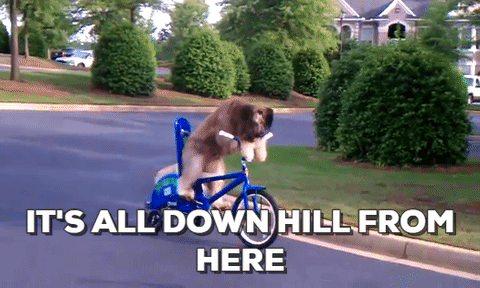 Delivered on my promise that all running would be downhill – but making your way up the hill still proved difficult.
6 gathered at the one and only Garden. Took my Goshen workout and modified to tailor it to The Baptizer.
Following some stretch, we gathered at the base of the Baptizer – each round starts w 5 burpees, 10 big boys, 15 squats followed by a Jack Webb (4:1) trip up the Baptizer, at the top we did 30 LBCs, run back down and repeat proceeding to the next Jack Webb.
Bear Crawl / Ghiadora
Lunge Walk / Bobby Hurley
Broad Jump / Burpee
Bear crawl / WMDs
Lunge Walk / Jump Squat
Broad Jump / Mountain Climbers
Ended w a few minutes of Mary.
HIMs in attendance: Mountain Momma, Steve-O (Goshenite), Jewel, Husky, Minnow, NattyLite (Q)
Always a pleasure to lead!
Cheers ~NattyLite