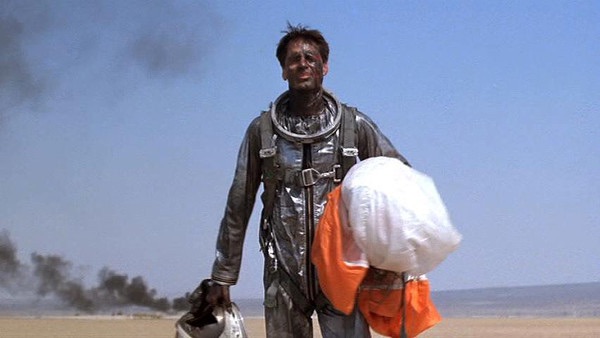 Unknown: Is that a man?
Jack Ridley: You damn right it is.
11 Pax showed up on a rainy, warmer dark morning at The O ready to do some work. I was proud of the guys for choosing an AO without cover, and not letting the weather get in the way. We dropped coupons at the tennis court, and then did a pretty easy loop around the bottom part of The O. Then we did warm-ups where I was actually able to call the right names for the exercises this time. We lined up on the side line of the courts, coupons at the ready, and split into pairs for a long half hour of DORA work. The number was 200, and we did big boys, bench presses, squats, overhead thrusters, and bent-over rows, all with one partner doing the running, and switching off with the exercisers. I don't think anyone fudged their count. McAfee and Violet beat everyone pretty handily, and did some extra running while the rest of us finished. People were getting tired, so we had a few 10-counts. Then it was time for Single Combat. The five guys on each side of the net were told to figure out who was fastest to slowest for sprints, and then pairs raced each other. No one crashed into the fence at the end, but that almost happened. The score was pretty even: 2 to 2, plus one tie. After each race, winner's team did 5 murcans, and the loser's team did 15. (Remember, it pays to be a winner.) There was time for only a very abbreviated mary session, and then we moved back to the flag. Announcements focused on tomorrow's ruck event to raise money to address water poverty, and intentions focused on the importance of using our individual and collective strength to reach out to guys in isolation. There has been a mental health hit to many because of the pandemic, and our outreach can make a really important difference. I was really pleased at how hard guys worked today. What a high quality group of men. An honor and pleasure to lead today.
Pax: Pork Chop, Fergie, Klopek, Flo Jo, Violet, McAfee, Stick Up, Violet, Gringo, Diablo, Motor Boat (Q)