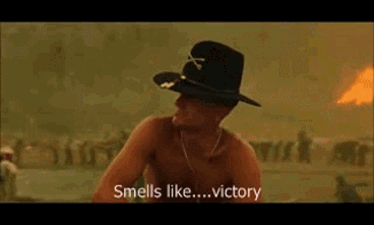 0530 – Disclaimer given. Not a professional, no formal training, modify as needed, but do the work. Don't cheat yourself. This is meant to be hard – push yourself to get better. Off to the coupon lot…
Weather – 32ish deg – not nearly as cold as it has been, or will be. Pretty refreshing actually.

A dozen PAX:
Stick Up
Buzzsaw
Minnow
Nice and Slow
Subprime
Schlitz
Iceman (R)
Jitterbug (R)
Ladybird (R)
Dyn-O-mite!
SweeTART
Jewel – QIC
On Monday I overheard Catfish talking about a challenge Abacus threw out – 50 burpees/ 300 merkins every day in January. Sounds stupid. I'm in. Now, how to fit that in a weinke… I did this in my hotel in Peoria, IL yesterday – yes, in the hotel gym. It was downtown – and ice and snow everywhere, sue me. I broke up the 50/300 to 10 burpees/ 50 merkins with a .5 mile run. But figuring out the .5 mile loop at Posh wasn't very easy, so I audibled for the ~.37 mile loop using the coupon lot and splash park lot out to the road. But then as I drove home I got to thinking, the PAX deserved more, they needed more…MANMAKERS!! and some additional burpees!
Thang
Mosey w/ coupons to the coupon lot.
5 BOYOS
SSH x 20 IC
5 BOYOS
Toy Soldiers x 10
5 BOYOS
Grass Grabbers x 10 IC
5 BOYOS
Michael Phelps/ Kendra Newmans
5 BOYOS
Downward Dog/ Runners Stretches
10 manmakers/ 50 merkins – PAX were encouraged to change up merkin styles to get through the 50 (derkins/ wide merkins/ any other available option they saw fit – just don't cheat the form)
Run the loop
Repeato to complete the 50/300 – but the math doesn't add up
You guessed it, EC 10 manmakers to complete the 300 merkins.
0610 – mosey to flag for some mary
BBS x 20
Pickle pounders x 20
Time –
I totally screwed up the order of NOR, announcements, intentions. My apologies, you'd think it was my VQ.
Prayers for our country, Ladybirds M in DC, and all intentions held privately.
As always, very humbled to lead such incredible HIM.
SYITG,
Jewel