The PB banter on Slack put Bob's desire to go fast up against his desire to slay mythical monsters in the gloom. I felt pretty confident that the proverbial Bob's of the 'ville would much rather get their motor runnin' than they would smash krakens. It was immediately evident that the PAX are a bunch of Kracken killers so in the Fog, fewer would be running.
For those that showed, it was time to get the fun started. The air was cool and sun was bright, this was going to be a great morning.
9 PAX circled up to get stretched out. Jitterbug, Ladybird (w/ Emma), FNG (Later to be dubbed Manscape), Slumdog, Pumpernickel, Leno, Drysdale, Meathead and myself got warmed up with some standard full body movements. It was not time for the one and only Thang.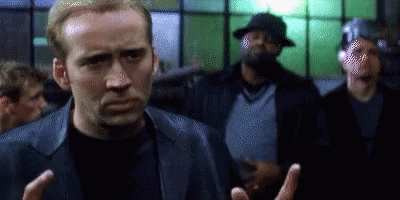 We took a mosey over the bride and through the woods, to the soccer fields we went. On our way, we ran past a couple and their three dogs. One of which was not on it's leash and was not well trained. Fortunately, Emma is easily one of the best mannered dogs I have been around, kept strolling even as the other dog was barking in her ear.
Once we made it o the soccer field I explained how we were going to fill our hour. The PAX lined up on the sideline of the soccer field. I had a list of exercises written on a board. We would perform 10 reps of the exercise, sprint to the other sideline, 20 reps, mosey back, 30 reps, sprint across again, 40 reps and mosey back. After that, move on to the next exercise and keep climbing the ladder until time was up.
The intended exercises were:
Merkins
Groiner
Bobby Hurley
American Hammer
Jane Fonda Left side
Gas Pumps
Jane Fonda Right Side
LBFC
Daniel-Sons
Big Boy Sit-Ups
Smurf Jacks
Burpees
I didn't anticipate anyone would make it all the way through, but I try to always be prepared for guys like Catfish or McAfee.
I think Manscape managed to complete 3 merkins before the shirt came off and he earned his F3 name. He then proceed to smoke the entire PAX, this guy is a beast!
Most of the PAX managed to get to the Daniel-Sons. We probably could have made it further, but the LBFC's blew their mind. It's simply single count LBC's while flutter kicking. You only count the LBC, the flutter kick is just added movement. Showing just how appropriate his name is, only Jitterbug managed to possess the coordination to complete these.
At 7:50 we took a couple ten-counts to catch our breath and moseyed back up to the lodge. We stretched out OYO and then gathered around the flag.
NOR, COR, announcements (Rucks galore), and intentions. I encouraged the group to identify their source of discomfort and lean into the challenge. Our opportunities for the most growth will come on the other side of our greatest discomfort. We prayed and headed out to enjoy yet another incredible weekend!
* I failed to mention at the end of the workout that the group had just performed 100 deconstructed burpees, sprinted 3/4 mile, moseyed another 1 1/4 mile all while throwing in 100 reps of several other exercises. Nice work fells!