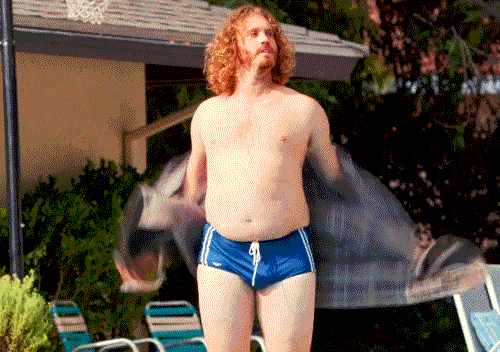 Bring it boys! Might as well wear the swimsuits cause guess what… It's gonna rain. Wth…wear a swimsuit… it's SB! No tank tops though. Those are just wierd.
Don't be a fartsack!  Bring a towel and be a man. Disclaimer: I hate the rain (and running, burpees, running, squats, running, lunges etc.) so if I'm there…you should be too.
For alot of us this is the last chance to get that full body beat down before the long haul south.  The ladies will love you when your chillin poolside sippin a cold one out of your F3 coozie.
CYA in the gloom and yes…you will be doing these and no…we will not be under the portico… Maybe. Always outside in the elements… right?