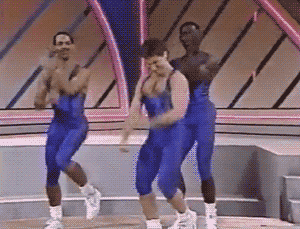 QIC: Noxeema Jackson
12 PAX: Wham!, Steerage, Fridge, Zima, Noxeema Jackson, Glen Ross, Tincup, Uncle Rico, Cochran, Face, Black Lung (Nashville F3), and Hannibal (FNG).
My first solo Q at Norton Commons AO (after Co-Q with Wham a few months ago).  Wanted to incorporate as much "site seeing" as possible to show all that NC has to offer. 12 PAX showed up ready to rock and roll.
Disclaimer was given, and then we were off on an Indian run down to the square – halfway through the run, a FNG (Hannibal) and Nashville F3 (Black Lung) pretty much jumped out of their car while it was still running and falled in behind.  Great way to start a morning.
Run ended at the baseball/soccer field for some warmup/stretching:
20 side straddle hops
10 Abe Vigotas
10 slow grass grabbers
Downward dog stretches
Cobra back stretch
Moroccan nightclubs
Arms across body and behind head.
Thang 1: Next we moved to centerfield where coupons (thanks Steerage!) awaited us. 3 rounds of partner work. 200 curls, 200 chest presses, 200 big boy sit-ups with partner running to playground and doing 5 pull-ups or 10 Merkins if modifying needed (definitely needed after a while…)
Thang 2: Mosey to Amphitheater Stage;  Partner Work continues for a Thang I cribed from a prior Old Bay NC workout:
Round 1: P1-Broad jump up steps, bear crawl down side of hill to stage; P2- flutter kicks; partners rotate.
Round 2: P1-Run up steps, Lunge down side to stage; P2-LBCs; then rotate
Round 3: P1-Broadjump up hill, run down steps; P2-Americanhammers; rotate.
Mary: PAX all gather at Center Stage to end it with some Mary:
20 Touch back of heels,
20 gas pumps
20 Rosalitas
Circle Up at Flag: Countoff, Nameorama, Announcements, naming of Hannibal, Intentions.  Left everyone with a final thought – think of someone who you know needs help or has been having problems recently, and reach out to them with encouraging words or just to check in with them.  We all have someone we know right now that is going through something, so be a HIM, and make their day.
-Ms. Jackson