QIC: Noxeema Jackson
11 PAX: Daddy's Girl, Zima, Wham!, Steerage, Glen Ross, Uncle Rico, Mudbug, Cowboy, Mama's Boy, PewPew and Noxeema Jackson (Q).
Before starting, I luckily captured a live picture of the boys walking into the gloom (above).  Never seen anything like it.  Could barely see anyone 10 feet away from me with the fog.  But dammit, that's what makes this fun, and F3 different.  Rain, sleet, snow, fog, tornado, fire storm… we're going to get out there and get better while others stay in the beds.  After a quick disclaimer, we were on the move to my standard Indiana Run to the square.
After rounding around the square, we ended the run at the soccer/baseball field near the school.  Visibility somehow was even worse out there.  The warmup/stretching ensued:
10 side straddle hops
10 Kendra Neumans
10 Copperhead Squats
10 slow grass grabbers
Cornbread stretches
Downward dog stretches
Cobra back stretch
Arms across body and behind head.
Thang 1: Staying at the soccer/baseball field, cones were set-up every 25 yards to do a workout I'd never done before – the Quarterpounder.  It's real simple, every 25 yards you do a new routine, add 25 reps at each new cone and bernie sanders it back to the start each time.  So, we did:
25 yard cone – 25 merkins
50 yard cone – 50 squats
75 yard cone – 75 mountain climbers
100 yard cone – 100 SSHs
We added some Cheese to the Quarterpounder by ending it with burnout pullups at the playground
Everyone survived, and everyone said: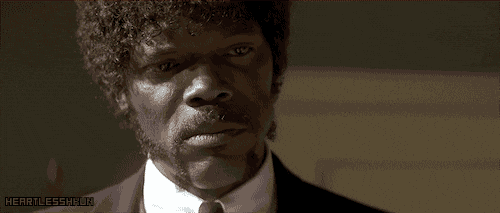 Thang 2: Mosey to Amphitheater Stage (AKA the BEAST);  This routine was my own concoction – starting at the grass base below the 8 levels of steps, I gave instructions that at every level, we will box jump to the next level, do a new exercise, and add 5 reps, until we reach the top, with all reps on my count.  This was difficult (orally and physically).
Ground level: 10 box jumps on the first step
Level 1: 15 merkins
Level 2: 20 Decline merkins
Level 3: 25 incline merkins
Level 4: 30 plank jacks
Level 5: 35 dips
Level 6: 40 lbcs
Level 7: 45 flutter kicks, and
Level 8: final jump up and bear crawl down the hill back to the stage
Mary: PAX all gather at Center Stage for some Mary:
Jack Webbs with the 1s as heel touches and 4s as Freddy Mercury's, and
Finish last minute of time with a 1 minute plank to officially kill everyone's core for the day
Circle Up at Flag: Countoff, Nameorama, Announcements, and Intentions.  Left everyone with a final thought – whenever something happens in your day that upsets you and knocks you off your game, take a second to step back, take a breath, and realize how bless you are and good life is.  Be a better HIM, and GO ROCKS!
-Ms. Jackson