When: 06/08/17
QIC: Geordi
The PAX: Captain Insane-o, Red Roof, Geordi, Zartan, Cutlass, Star Child, Mayberry, Cardinal, Little Jerry and Double Down
Captain Insane-o here with the Backblast from Geordi's first Q.  Geordi took us through a horror show workout aptly titled after Stephen King's works.  The Gloom was illuminated by a full moon.  We were howling.  Here's how it went:
THE SHINING
Mosey to the tennis courts 1st line- Bear crawl up and back 2nd line- High knees up and back 3rd line- Butt kickers up and back 4th line- Super Marios up and back.  Got the blood flowing, but all works and no play makes the Pax dull boys, so we moved to the track for …
THE GREEN MILE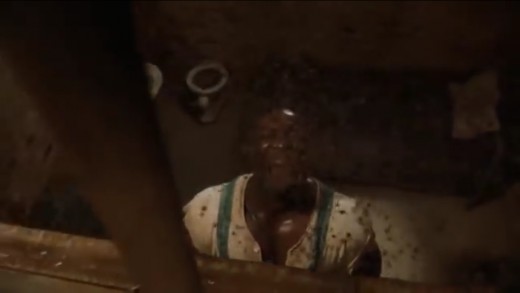 Main track- 4 stops Run is together Circle up on grass at stops Rest is hamstring stretch squat pull downs 0.25 mile- 30 "teabags" (air squats) on own count, rest 0.5 mile- 30 Merkins on own count, sets of 10 with down dog position if breaking up, rest 0.75 mile- 20 air squats (or as Geordi called 'em, teabags) 1 mile- 20 Merkins.  There may have been some diamond merkins tossed in at the last stop.  Seemed like a good thing at the time; made a few in the Pax spit flies…
THE STAND
AYG run last 0.2 miles on track to tennis courts, circle up, rest with hamstring stretch squat pull downs 30 burpees (Geordi nearly killed us all here!  30 frikin' burpees! He should have just dropped a bucket of pig's blood on our heads and called it) then 20 teabags, then 10 Merkins on your own count
REDRUM
Geordi — at Red Roof's urging — finished it off with some Mary, and as I recall everything was on a 20 count in cadence and my abs are still on fire.  Finally we lined up for AYG suicides on the court.  No maze, no scary dead twins, no fish and goose soiree (https://getyarn.io/yarn-clip/ef35c93b-cacd-450a-8a93-53b1bbe2c967#BkQrRbWoMW.copy), just good old fashioned horror show work.
We ended at the COT with a strong group of 10 ten men.  Prayers were said, thanks was given and we broke to conquer the day.  By then the gloom had lifted and no one was scared any more.
Insane-o out.